To quote the greatest political mind of our generation, "Honestly, I am dumb. Most of the time I'm just playing smart."
I am the Son of Sam Seaborn.

* This is an excerpt from "SON OF SAM SEABORN: The Eagerly Awaited 'Big Think' Deck," which, I'd like to believe, is also worth checking out (especially if you're a political strategist)
***
I think ambition is good. I think overreaching is good.

— Sam Seaborn, former Deputy White House Communications Director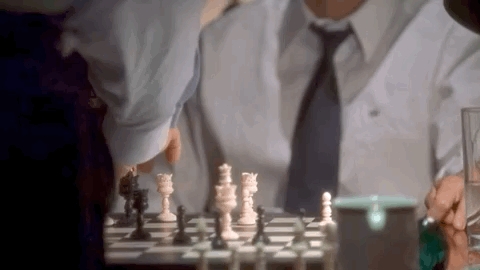 you just found some hidden filler text!
Much the same way Obama appeared on "Between Two Ferns with Zach Galifianakis" to hype up the Affordable Care Act, there has got to be some way to get Biden involved in one of Sarah Cooper's consistently viral videos. I'm thinking he pops up as one of the "side characters" Cooper cuts to when someone other than Trump speaks:
you just found some hidden filler text!
On a similar note, when Kamala gets the VP nod, she needs to "get caught" doing some kind of dance that can get turned into a TikTok meme. Data point: this video of her celebrating one nation under a groove has already racked up 7.7 million views.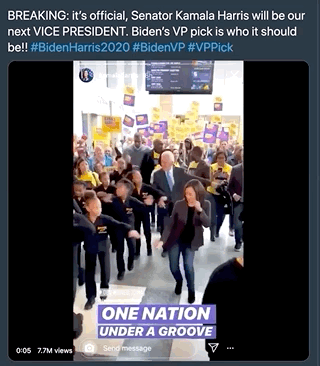 (Personally, I would call up Haley Sharpe, the 17-year-old girl who came up with the dance that near single-handedly vaulted Doja Cat's "Say So" to the top of the Billboard charts.)
you just found some hidden filler text!
Zoom fundraisers, as they are currently constructed, aren't the best. One might even go so far as to call them boring. So, I suggest putting together a Mystery Science Theater 3000-esque series where we could enjoy politically poignant movies alongside Biden and his pals. Imagine watching The Big Short alongside Uncle Joe and Lizzy Warren. Or Do The Right Thing with Spike Lee. Or All The President's Men with Bob Woodward. Take my money.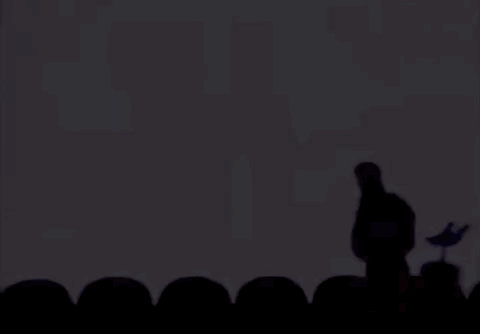 you just found some hidden filler text!
This one's not just for political campaigns, but media outlets as well. From 2015ish to 2017ish, The New York Times periodically published what they called "You Draw It" infographics, which gave digital readers the chance to draw what they thought the answer to a given question was and then compared it to the actual data. These things were engaging as they were humbling, and they remain one of the best attempts to disarm "partisan stubbornness" as anything I've ever come across: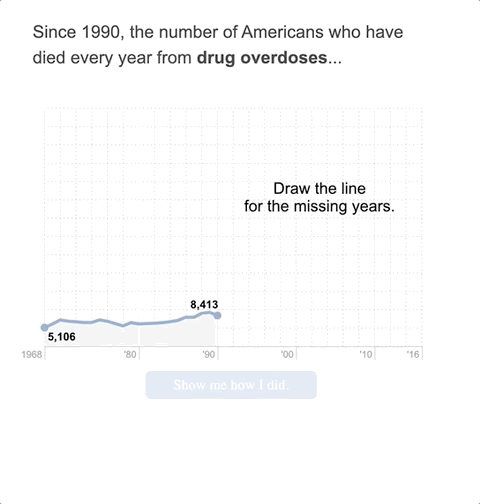 you just found some hidden filler text!
This is more of a low-hanging fruit suggestion than half-baked idea, but if the Joe Biden Victory Fund online store is going to sell tacky gray tank tops with Biden's signature aviators on it, why aren't they also selling actual Biden branded aviators (besides the fact that most cheap sunglasses are made in China)? Democrats need their own MAGA hat, and for the sake of the nation's public health we can't let a mask be the party identifier.

you just found some hidden filler text!
Momentum is a ridiculously unexploited app that allows one to donate to a thematically appropriate charity whenever triggered by a certain kind of event. "You could, say, create a rule to donate 10 cents to charities working on criminal justice and refugee assistance every time Donald Trump tweets. Or you could donate $1 to charities that empower girls and women every time Beyoncé posts to Instagram." Obviously, the possibilities here are endless. If I had my druthers though, I would put together a word cloud of the roughly 14 words/phrases Trump uses to describe all things and set it up so that anytime he, for instance, called something "truly amazing," he was effectively donating to his opponent.
you just found some hidden filler text!
A few weeks ago, after stumbling upon a Kickstarter for "Two Trumps and a Lie," I sent an email to one Seth Griffin of Birmingham, Alabama letting him know how brilliant an idea he had and warning him that if he didn't make a digital version of the game soon someone was bound to rip him off. Now, I'm not saying we rip him off, but maybe we bring him on board to help digitize this brilliant idea?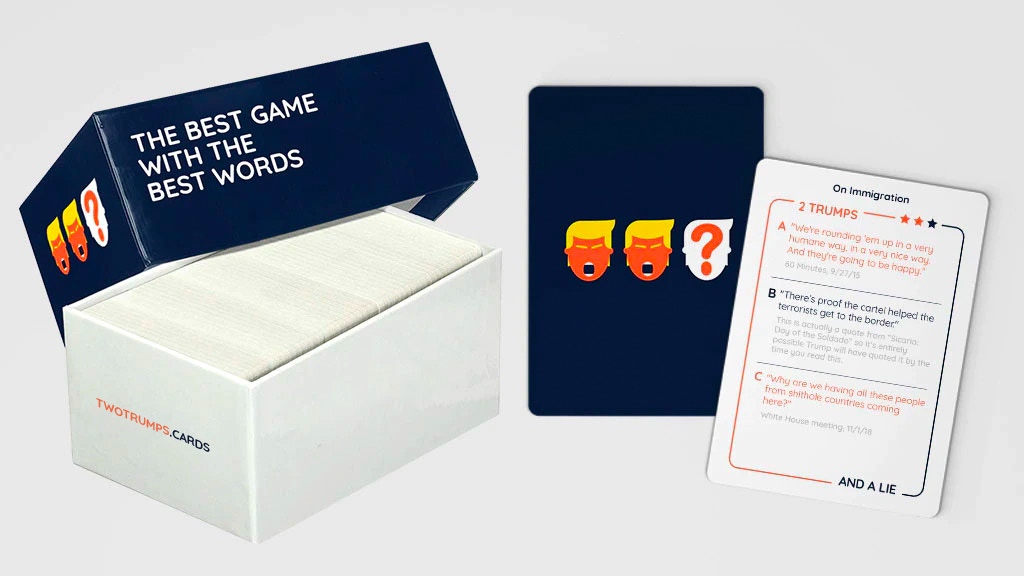 you just found some hidden filler text!
On July 30, Lawrence O'Donnell had Morgan Freeman on his show to read the last essay penned by his friend, Rep. John Lewis. It was heart-wrenching, it was beautiful, it was instantaneously timeless. And it can be replicated. I want someone from The Bulwark to read the famous "Confessions of a Republican" ad. I want Trevor Noah to deliver at least a few minutes of Nelson Mandela's three-hour "I Am Prepared to Die" address. I want Jon Stewart to perform the final speech from The Great Dictator (…maybe skipping over that last "do away with national barriers" line). Ask Spotify (/Bill Simmons/Michelle Obama); audio is the new visual.
you just found some hidden filler text!
The morning after the beloved yet wildly unathletic Dr. Anthony Fauci threw the ceremonial first pitch for the opening game between the Yankees and Nationals, Topps released a limited-edition Topps NOW card that was only available on their website for 24 hours. Unsurprisingly, it sold out immediately (smashing the previous record of 19,396 cards sold in honor of Vladimir Guerrero Jr.'s debut hit for the Blue Jays). So why not print more? Have him even sign a handful; give the proceeds to COVID relief organizations. Then maybe design one that dutifully commemorates that time Obreezy (sort of) blocked 2001 NCAA National Champion Reggie Love and give those proceeds to insert desired Democratic PAC here.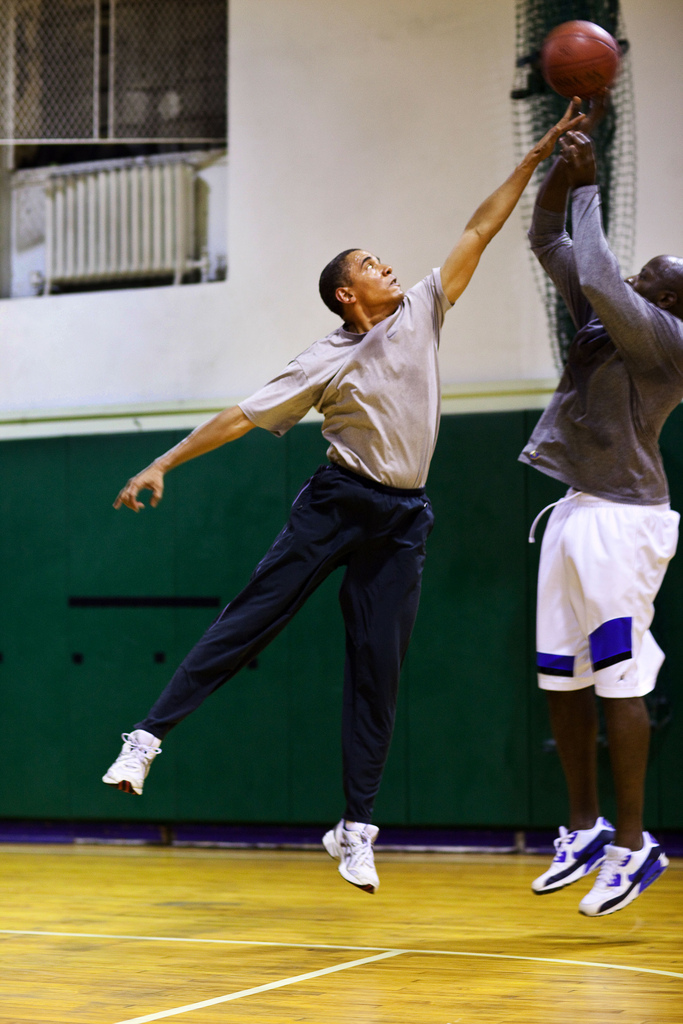 you just found some hidden filler text!
As the good doctor recently recently reminded us, "We can do phenomenal things if we put our minds and our resources to it." And while I may be blind in one eye, one doesn't need depth perception to perceive which way the wind is blowing this election season.
Right, dad?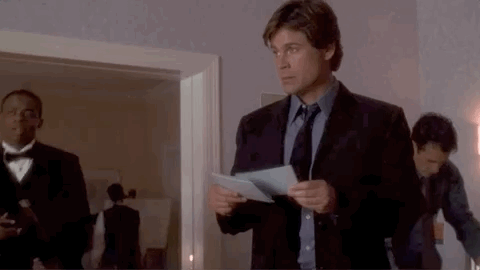 ***
I'm less visually observant than others, but I make up for it with cunning and guile.

— Sam Seaborn